Hero No. 9 Shuttlecock - Speed 77
Basic Info:
Official Info: HERO Shuttles International Company Inc.
Available for Sale from:

Directly from the manufacturer (via contact form on website)

Tube says Goose Feather but emails with the company tell me they're duck
Price:
$15.99 CAD from Le Coin Badminton
$8.5 USD + shipping
All shuttles were purchased by me with no affiliation with any third parties
Shuttlecock Pictures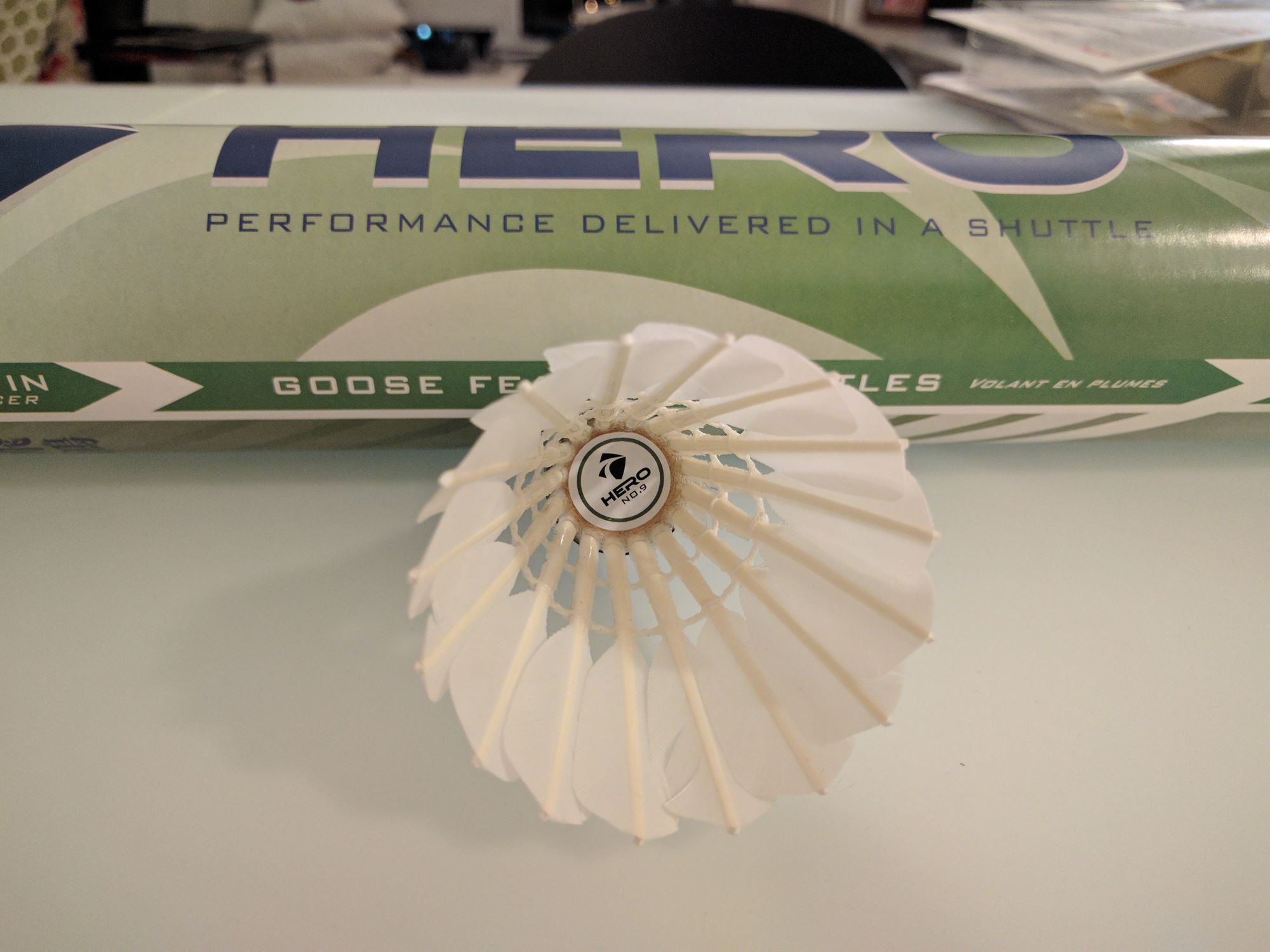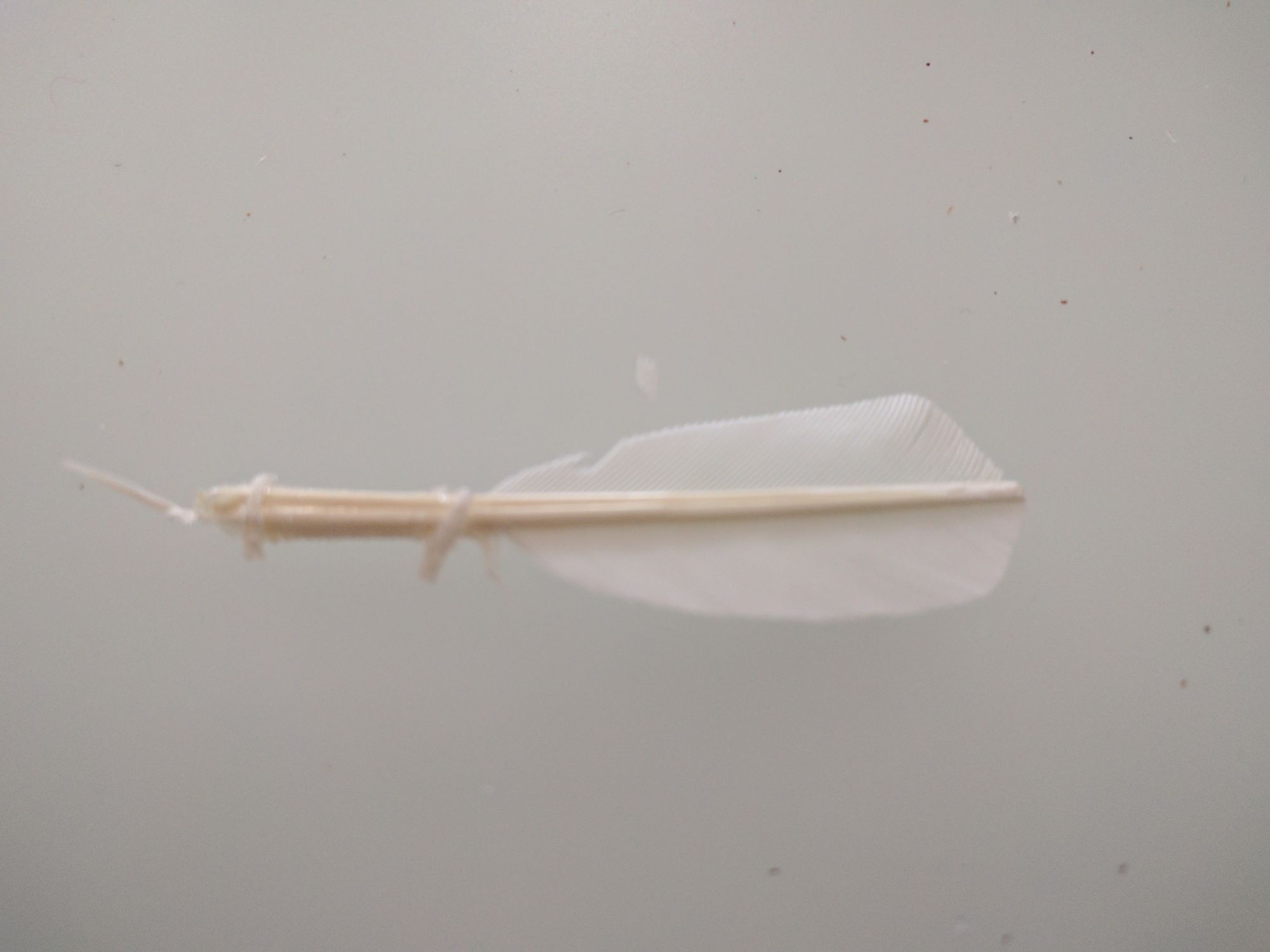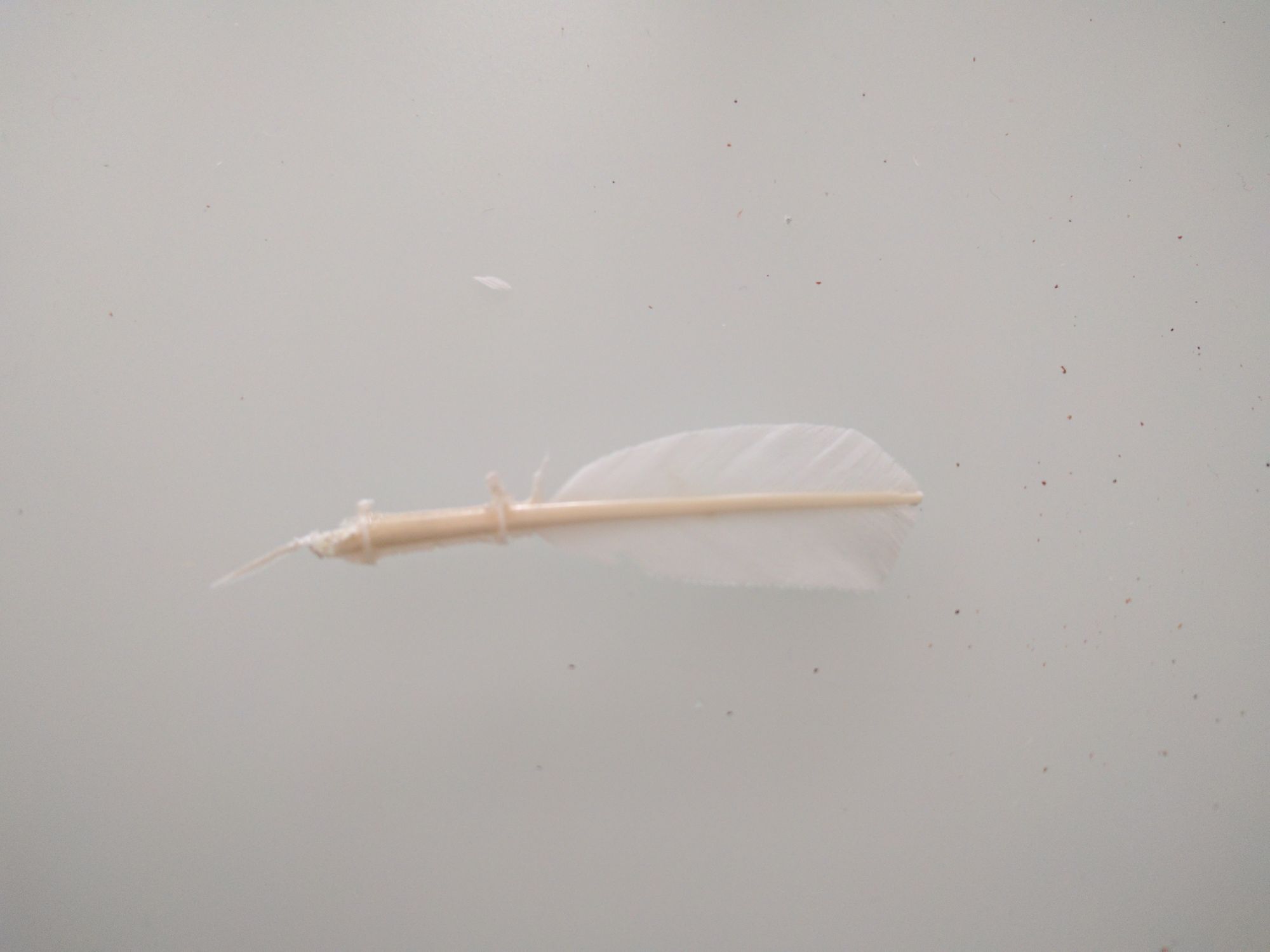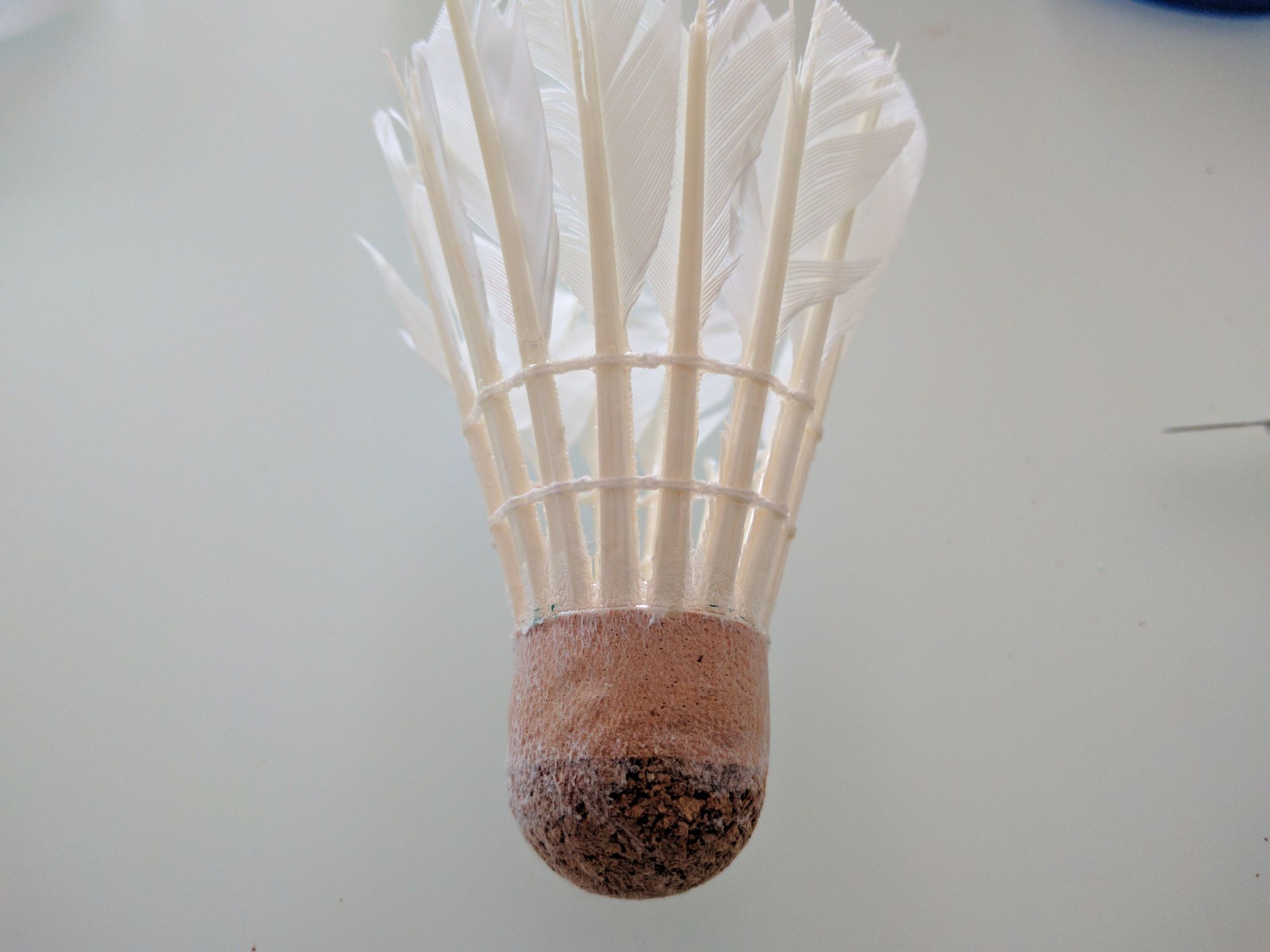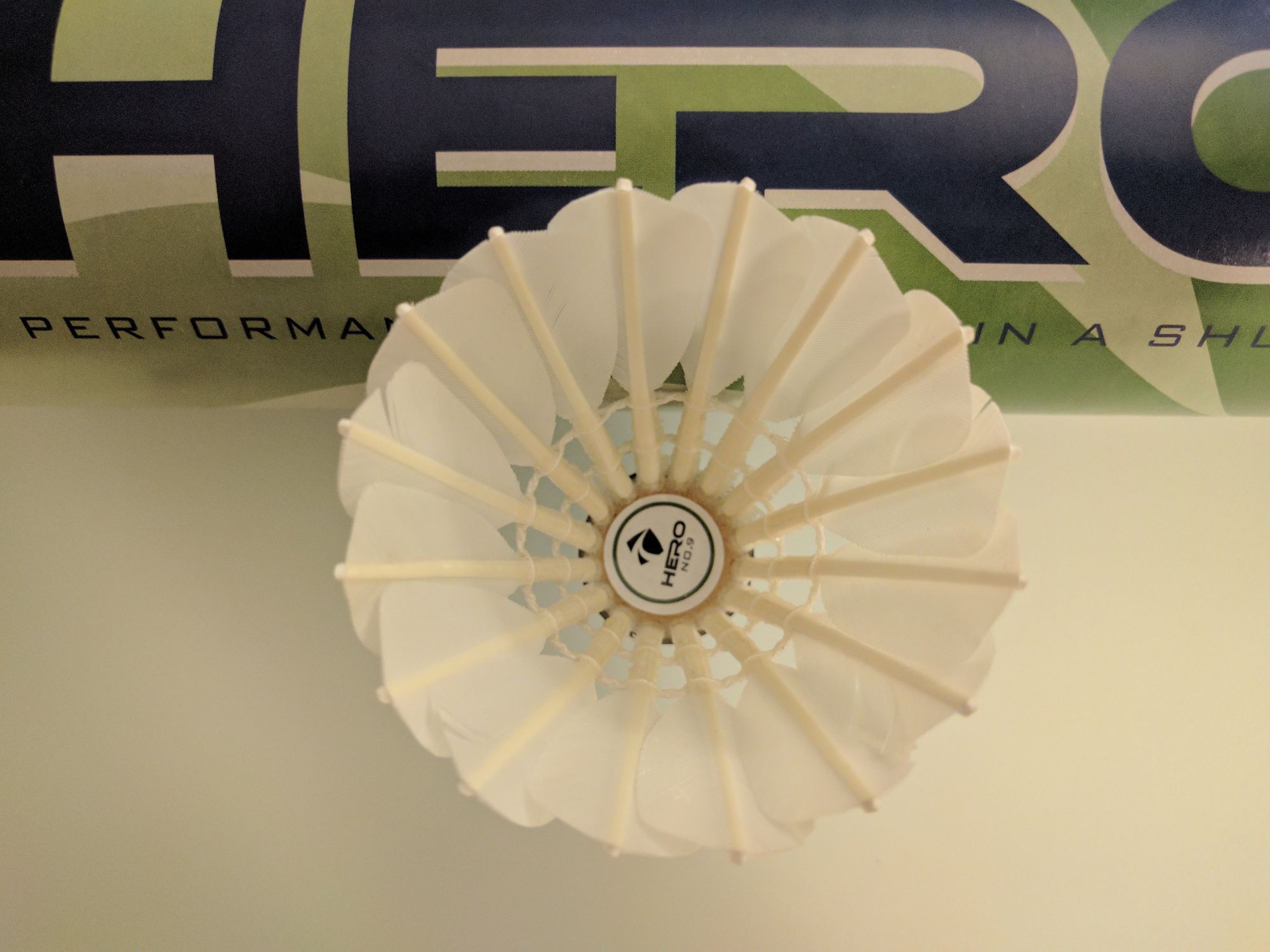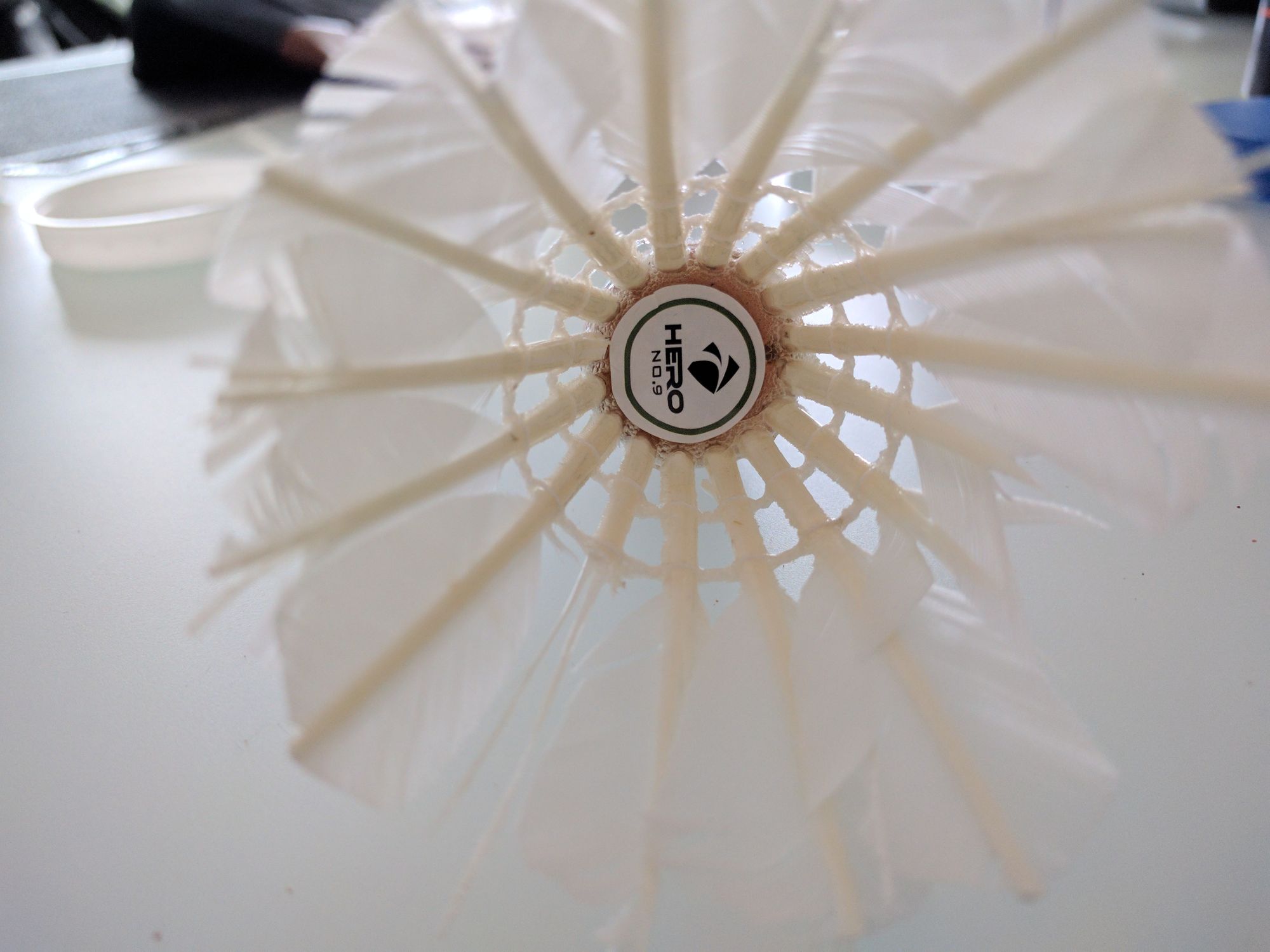 Durability: /10
Flight: /10
Price: /10
Value /10
Rating Scale
0
5
10
Durability
Fake Bird, Doesn't Last One Smash
Last between 1/2 and 1 Game
Aeroplane Black - Up to 2 Games
Flight
Plastic
Changes Speed
Aeroplane Black
Price
$4/shuttle
~
<$1 per shuttle< td>
Value
(Average # of Games x Price)
$1>
*All shuttles are steamed with a cool humidifier 1-2 days before use
Other Information
The company manufactures other versions of their shuttle of different qualities:
HERO NO.9 = USD 8.5
HERO NO.7 = USD 10.50
HERO NO.5 = USD 13.50 (made on demand for regions)
HERO NO.3 = USD 15.50
HERO NO.2 = USD 17.00 (made on demand for different regions)
Minimum Order Quantity is 100 tubes. Shipping is $1 USD/tube via Cargo (not air)
From my conversation with a rep:
Naturally straight, and with our corks, we make ourselves, and typically a 3 piece cork on most of our shuttles.
If it were straightened, we normally would state that with our spec orders.